Electra is the owner of one of the only primary cobalt-copper deposits in the United States. Cobalt is a strategic critical mineral identified by the US Government as part of their broader efforts to secure domestic supply chains.
Iron Creek will support the development of the US-based EV materials supply chain.
Indicated Resource of 4.4 million tonnes grading at 0.19% for 18.4 million pounds cobalt and grading at 0.73% copper for 71.5 million pounds of copper.

Inferred Resource of 1.2 million tonnes grading at 0.08% cobalt for 2.1 million pounds of cobalt and grading at 1.34% copper for 36.5 million pounds of copper.
Unlocking the blue-sky potential of this open deposit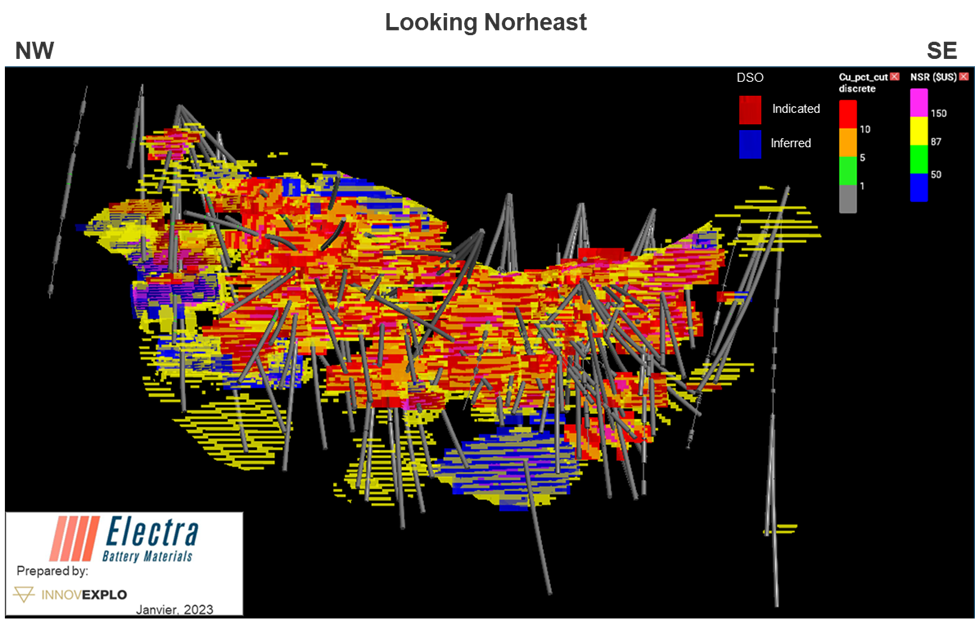 The Iron Creek Project consists of mining patents and exploration claims over an area of 3,300 hectares covering the strike extent of strata hosting mineralization. Historic underground development at Iron Creek includes 600 metres of drifting from three adits. A road connects the property to a state highway and nearby towns, Challis and Salmon. Iron Creek is one of several cobalt-copper resources and prospects within the Idaho Cobalt Belt, a prospective mineralized system that contains the largest primary resources of cobalt in the United States, according to the U.S. Geological Survey.
A long and rich mining history and supportive state policies
IDAHO, USA
Idaho is home to the largest cobalt belt in the United States, including the former producing Blackbird Mine that was in operation from 1902 – 1968.  Multiple additional occurrences of cobalt occur throughout the belt which have seen overall limited exploration.
The Idaho Cobalt Belt deposits are sediment hosted copper cobalt systems that are comparable to some of the largest sedimentary hosted cobalt deposits in the world located in the DRC and Zambia.
Prices on the Rise
Rapid EV Growth to Drive Demand for Cobalt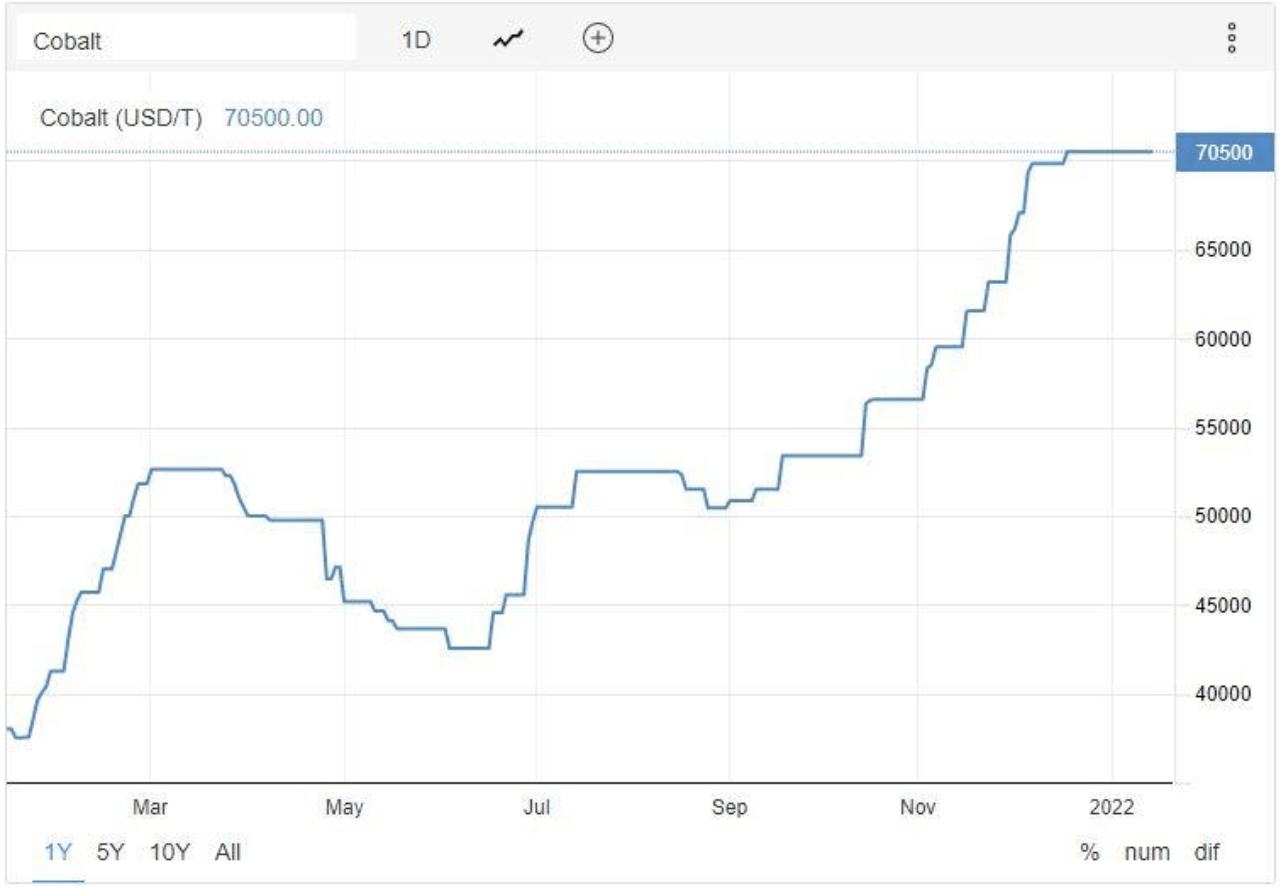 We know the EV industry is a key driver for cobalt, with demand increasing during 2021 on the back of higher EV sales that materialized in key regions such as Europe. EVs remain the driving force of the cobalt market.
Cobalt demand is expected to continue to increase causing deficits to emerge in the cobalt market from 2025 onward.
Within the battery market, NCM ("Nickel Manganese Cobalt") and LFP ("Lithium Iron Phosphate") chemistries for Li-ion batteries are expected to continue dominating EV applications.
Although LFP type batteries have built market share in China due to the popularity of mini-EV models, the NCM battery will hold ground for longer-range, larger and higher-performance vehicles, making it the preferred choice for the North American market.
As a result, cobalt prices are expected to remain strong off the back of a formidable year that saw its price grow by over 100%.