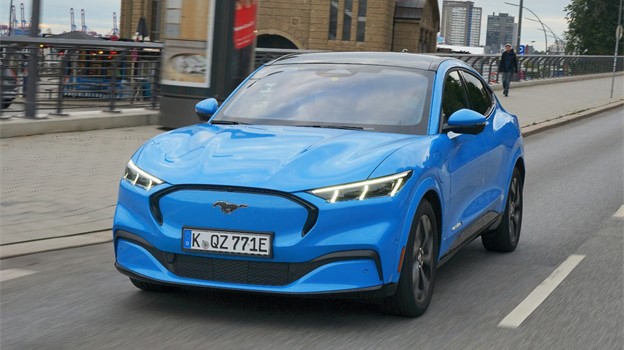 Source: Ford Motors, Mustang Mach E
October 14, 2020
Next Gen Vehicles require Next Gen Supply Chains
Speaking at Massey Hall, Wilfrid Laurier said "the 20th century shall be the century of Canada and Canadian development.… For the next 100 years, Canada shall be the star towards which all … progress and freedom shall come." This sentiment continues to resonate today, as we are seeing historic collaboration between the Governments of Canada and Ontario to secure a stake in the next generation of automobile manufacturing.
Earlier this month, the federal and provincial governments announced contributions of $590 million in electric vehicle and battery manufacturing in Canada's automotive heartland. This investment will secure jobs in the auto sector as the electric vehicle revolution picks up steam and will have ripple effects across the auto parts sector.
Government support for a transformation of the automotive supply chain will give Canada an edge when it comes to competing for the billions of dollars of capital investments that are being made by companies and governments around the world in anticipation of increased consumer demand for electric vehicles. This is no small task, as there are 700 auto parts companies in Ontario employing over 63,000 people. Many of these firms are supporting internal combustion vehicles, which are in decline around the world.
The electric vehicle revolution has been described as an "arms race". North America has lagged behind Asia and Europe in EV adoption but make no mistake, change will happen quickly. Moreover, with the largest passenger market on the planet just across our border, change will be swift and Canadian industry must be prepared to meet a drastically different market.
At First Cobalt, we are delighted to see our political leaders in Canada take initial steps to capitalize on the electric vehicle revolution. In addition to major investments announced last week at Ford, governments have also stepped forward to create a network of charging stations for electric vehicles and provided incentives for buyers to purchase and lease these cars.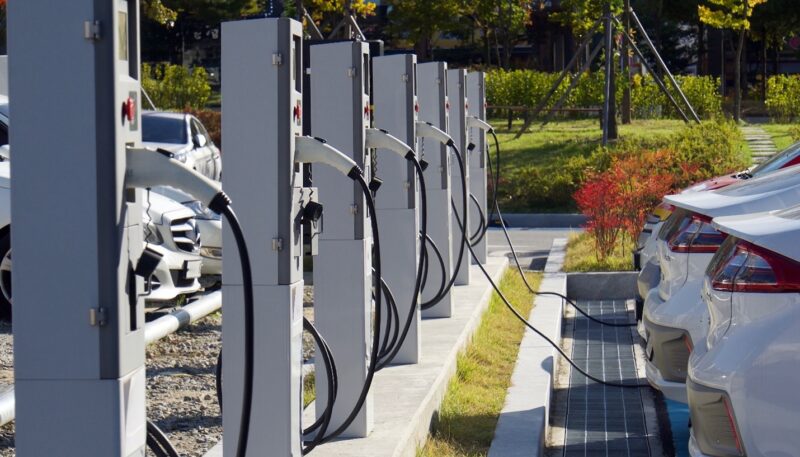 These initial steps are very positive but there is more to do in order to attract investment in this sector.
The most expensive component of an electric vehicle is the battery, which in made up of raw materials that are readily available in Canada. Between Canada's mines and these new electric vehicle assembly plants is the critical 'midstream' of the electric vehicle revolution, which includes mineral refining, precursor and cathode production, and battery cell manufacturing.
As a company in the midstream, we see firsthand how other countries are securing a competitive advantage with integrated and streamlined domestic supply chain investments. Governments around the world are committed to staking their ground in the $300 billion electric vehicle supply chain. While the commitments by Canadian governments are welcome, investment in automotive assembly plants alone will not create the level of prosperity we can achieve with our rich mining endowment.
The midstream investments don't make the headline news as does funding for automobile assembly plants but are absolutely critical if we want to connect our raw mineral resources to future domestic production of new generation automobiles. The good news is that a cathode plant costs a fraction of the cost of an EV assembly plant. The cathode market is dominated by China, Korea and Japan, but Canada is exceptionally well-positioned to stake a privileged position in this space if we make our bets now.
Investing further upstream in the supply chain by establishing refining as well as cathode and battery cell manufacturing capacity will benefit Northern communities and guarantee mining jobs and further strengthen the value proposition of our Southern Ontario auto industry.  Without these critical components of the next generation auto supply chain there is little incentive to keep auto manufacturing plants in Canada over the long term.
Policy makers are taking the right steps to ensure that the 21st century next generation fleet of electric vehicles are produced here in Canada, just as governments did with the Auto Pact and combustion engine vehicles starting in the 1960s. If the public and private sector can collaborate with organized labour and other stakeholders, we can realize Laurier's dream of Canada leading this century by securing a position in each step of the electric vehicle supply chain. In doing so, Canada's future will be bright, and sustainable.
Regards,
Trent Mell
President and CEO